June 2019
| Mon | Tue | Wed | Thu | Fri | Sat | Sun |
| --- | --- | --- | --- | --- | --- | --- |
| | | | | | 1 | 2 |
| 3 | 4 | 5 | 6 | 7 | 8 | 9 |
| 10 | 11 | 12 | 13 | 14 | 15 | 16 |
| 17 | 18 | 19 | 20 | 21 | 22 | 23 |
| 24 | 25 | 26 | 27 | 28 | 29 | 30 |
Calendar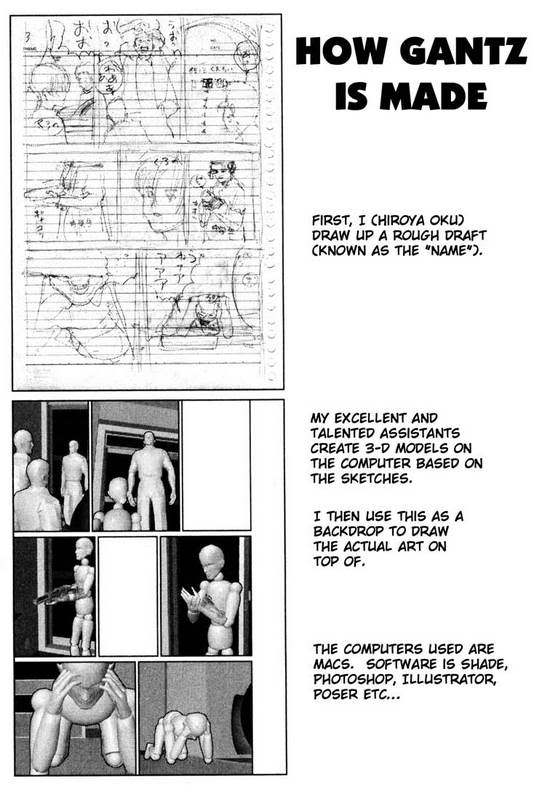 Hello, Evan Message Thank you very much, you are very enthusiastic and hardworking. I think that the story that you make is for boys rather than magazines for women and adults. If you can write a novel, what about trying to publish it on your website or a Japanese novel contribution site "NANASU (https://syosetu.com/)". The work that became popular with "NARU" has become a manga and animation. (Sword art · online etc.) However, you have to post in Japanese. Do you have a novels posting site in your country or the US? If there is a place where you can publish your work in English, I think that you may challenge. If you can draw comics, it is recommended to post to "Shonen Jump" or "Shonen Magazine". There are times when jumps and magazines are recruiting works of people aiming for manga artists abroad. For example ... In jumping last year "Jump World's Manga Award (https://medibang.com/contest/jumpuniversal/entry?locale=en)" was held. If you win a prize and cartoons will be posted on the website "jump rookie" on the website. In the magazine, "World Manga Contest (https://medibang.com/contest/magazine2nd/)" was held. If you win this also you will receive prize money and editorial comments. It will lead to a way to a cartoonist. It is unavoidable that your members are too busy to make cartoons. Because there are many times while in college. When you get a job and start working, you will have less time to make comics. Why do not you try making a work because only one person can do it? I am supporting you.
They are different magazines owned by different publishers.
Shonen Jump is owned by Shueisha
Weekly Shonen Magazine is owned by Kodansha
Shonen Sunday is owned by Shogakukan
Gangan Comics are owned by Square Enix (yes, the videogame company)
It is the same as how the USA has DC and Marvel, only that in Japan the writers have allot more control.
So it really just depends on which magazine the creator decides to publish their work in.
Shueisha, Shogakukan, and Kodansha are seen as the big 3 in Japan
Of course, there is also the issue of demographic, as various magazines cater to different demographics.
As their titles suggest, Shonen Jump, Shonen Sunday, and Weekly Shonen Magazine all target the Shonen demographic.
Shonen basically refers to boys ages 12 to 18
The other demographics are Shojo (girls 12 to 18), Seinen (men 18 and older), Josei (women 18 and older), and Kodomo (childern ages 5 to 10).
Each of the companies owns magazines that cater to various demographics.
Shueisha:
Shonen Jump (weekly), Jump Square (monthly) - shonen
Ultra Jump (monthly),  Young Jump (weekly) - seinen
Ribon (monthly), Margaret (bi-weekly) - shojo
Cocohana (monthly) - josei
Shogakukan:
Shonen Sunday (weekly), Shonen Sunday Super (monthly) - shonen
Ciao (monthly) - shojo
Big Comic (monthly) - seinen
Flowers (monthly) - josei
CoroCoro Comic (monthly) - kodomo
Kodansha:
Weekly Shonen Magazine, Bessatsu Shonen Magazine (monthly) - shonen
Evening (bi-weekly), Afternoon (monthly), Morning (weekly) - seinen
Nakayoshi (monthly) - shojo
Aria (monthly) - josei
Comic BomBom - kodomo
If I were to make manga I would like great art style and story like gantz for example
I would like to relate it like this story to be like
Gantz, tokyo underground, the law of ueki, yu yu hakusho, hunter x hunter, attack on titan, kingdom, katekyo hitman reborn, fate/stay night, jet set radio future, berserk, hime chan no ribbon, inuyasha, a certain magical index and magi
a certain magical index, yu yu hakusho, hunter x hunter, fate / stay night unlimited blade works, saint seiya, gantz, beelzebub, bleach, the law of ueki, magi, UQ Holder, One piece, Jet Set Radio Future, Kingdom, Trails of Cold steel, tokyo underground and zatch bell.
Hope to get a anime I hope I can make a great manga
Here is my current work so far
https://diesinglong.fandom.com/wiki/Andou_Hamilton
1 manga episode cost 200,000 dollars to make
A full season of 12 episodes cost 2 million or more to make
When a manga sells worldwide half of your money goes to the editor or publisher or printing company,it cost 520 dollars just to print out copies of your manga worldwide and if you can get 50,000 sells them your perfect,you could get animated by no time because I'm selling my manga for 5.99
6x5000 is 300,000 dollars so it all depends
In order to get a manga published when you see an editor for your manga you need
1.Storyboards
2.Scripts
3.Chapter descriptions and possibly the character designs
A storyboard is a planner for all your manga pages and a script is a
Planner that contains information on which character says what per page
If I want a manga I need a hook to attach 1 million people on my manga if you want any chance on an anime,
I'm going to sell my manga for 10 dollars 250 pages,10dollars X 500,000 people is 5,000,000 divided by 2 which is enough for a 12 episode season
It is produced by 5.5 million dollars
It take a few months to make like 8 months It takes 50,000 or more pictures to draw for it as frames per second
Once the frames are drawn they are animated and edited and then the dialogue from the movie storyboard is added to the movie
You can't usually publish a anime movie it is something that is produced by a franchise but in order to have a franchise you need a source
Not all anime require a manga in order to make they could start off with a story so some anime never got a manga at all
SOME MANGA ADVICE
1:MAKE PLOT
2:MAKE CHARACTERS,POWERS,ABILITIES
3:MAKE CHAPTERS AND CHAPTER DESCRIPTIONS
4:MAKE A SCRIPT
5:PLAN STORYBOARDS
REPEAT IS NECESSARY FOR 6-8
6:BEGIN ROUGH DRAFT OR PAGES
7:DRAW FINAL PAGES
8:SCAN AND CHECK THE FINAL PAGES WITH A PC
_________________
The manhunt Unabomber series on Netflix
Admin




Posts

: 385


Points Skills

: 1370


Reputation

: 26


Join date

: 2014-02-21


Age

: 23


Location

: Canada - Alberta




Similar topics
---
Permissions in this forum:
You
cannot
reply to topics in this forum